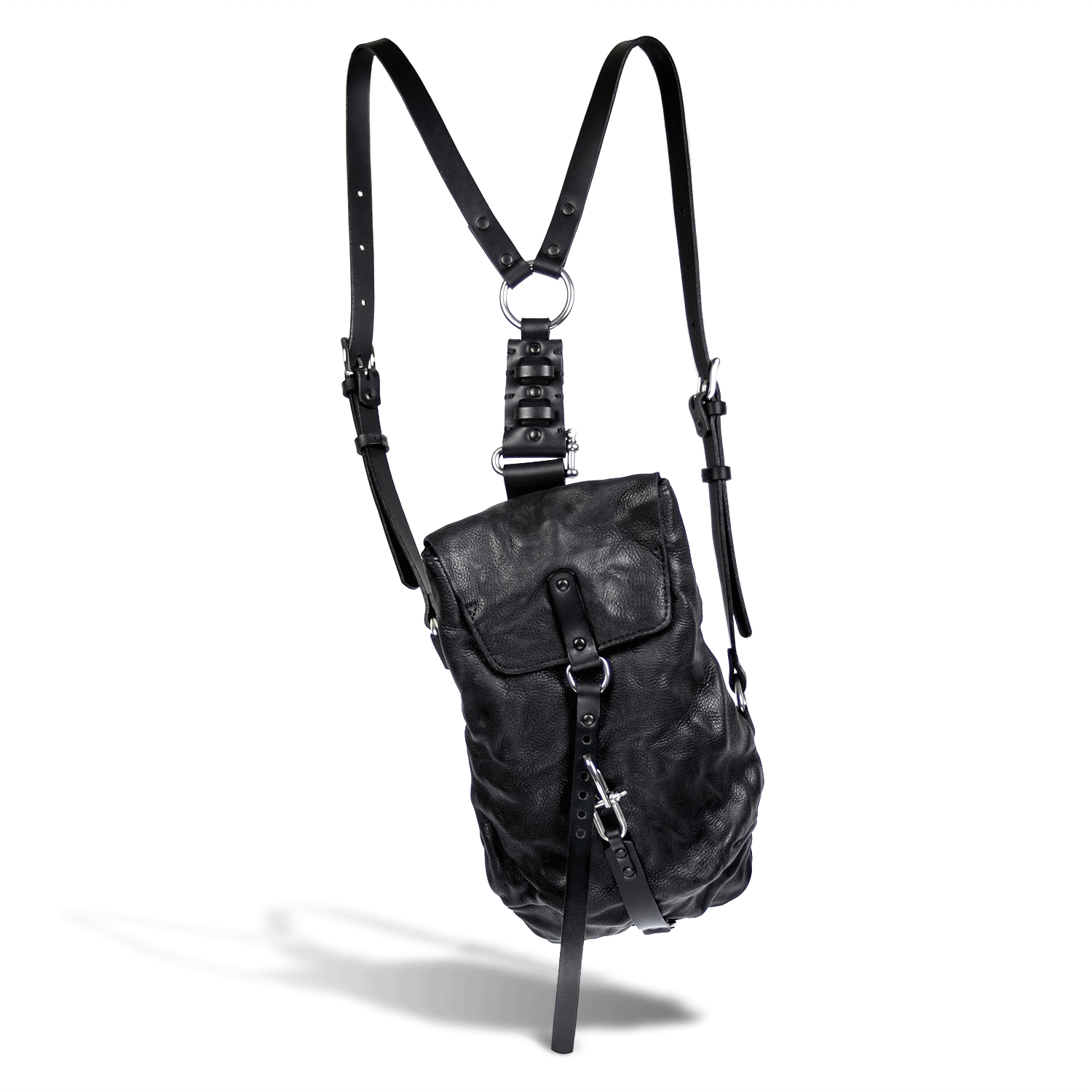 Utae Backpack
Utae Backpack opens/closes by a flap with a magnetic button and a snap hook. 1 back zip pocket. Adjustable straps. Handmade in France.
All the items on the TEO+NG site are made to order within 1-2 weeks, depending on the item.
Color : Black
Material : Hand-treated cowhide, Vegetable tanned cow leather, 100% cotton lining
Hardware : Inox (Steel)
Dimension: L: 18,5cm (Top) 23cm (at the widest) H: 32cm
Weight: 740g
__________________________________

Sac à dos Utae, ouverture/fermeture par un rabat avec bouton magnétique et mousqueton. 1 poche zippée extérieure. Bandoulières réglables. Fabriqué à la main en France.
Tous les produits sur le site TEO+NG sont fabriqués à la demande dans un délai de 1-2 semaines, selon l'article.
Couleur : Noir
Matière : Cuir de vache traité à la main, cuir de vache au tannage végétal, doublure en 100% cotton
Dimension : L: 18,5cm (Haut) 23cm (Bas) H: 32cm
Poids : 740g